New Pint Pot Bridge opens to traffic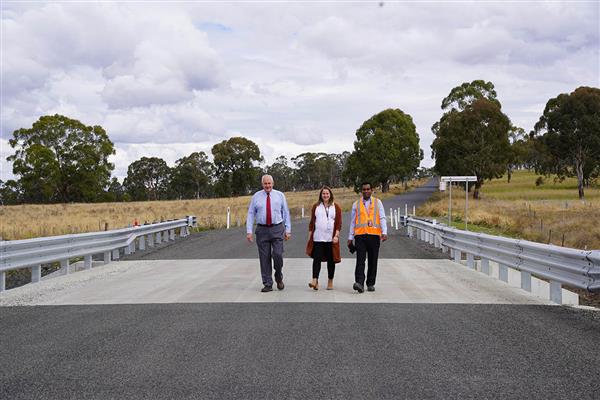 Pint Pot Bridge on Rockvale Road is now open to traffic, following the replacement of the aging timber bridge with a new concrete structure.
Council replaced the aging timber bridge as part of Round Four of the
Federal Government's Bridge Renewal Program.
Armidale Regional Council Mayor Ian Tiley said the replacement of Pint Pot Bridge is another tick to strengthening the local economy and road infrastructure across the region.
New Pint Pot Bridge opens to traffic