The Cabana Suite at Pier One, Sydney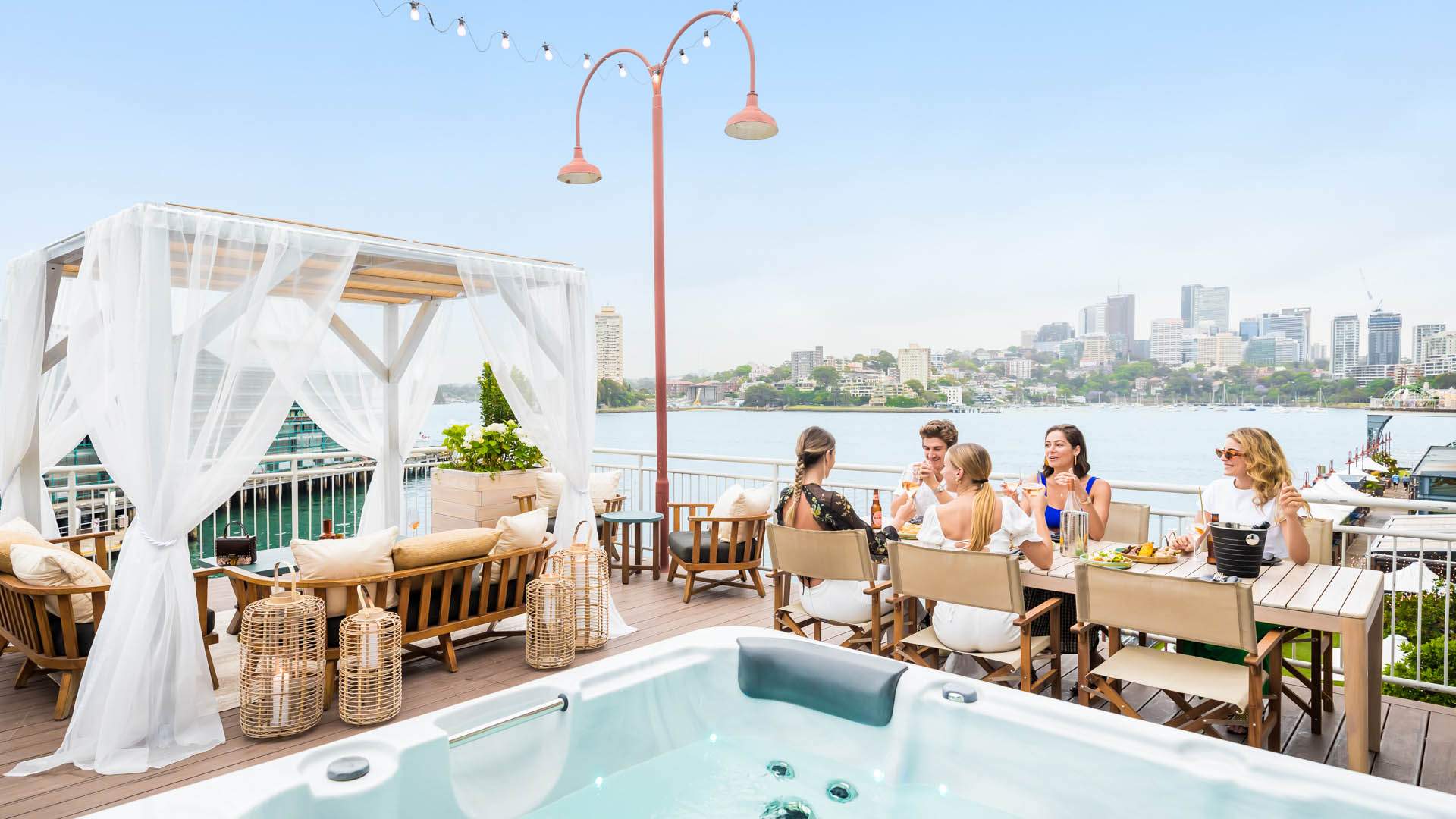 Over winter, Pier One brought back its harbourfront igloos. Now that summer is here, it's setting up a luxe hangout zone by the water instead. If you've been hankering after a few drinks in a scenic spot — and a dip in a spa plunge pool while you're there — this should be a very viable option.
The hotel is calling its new offering The Cabana Suite, and you can hire it for yourself and up to 14 mates. You do need to be willing to indulge in a few cocktails and bites to eat, however — and you can even get cooking yourself.
To hire out the suite, you have to spend $200–300 for 2.5 hours ($200 Monday–Thursday, $300 Friday–Sunday) as a hire fee. You also need to fork out a minimum of $200–500 (depending on the…