This top quality lucerne hay from Council's Reuse Farm was trucked to farmers in…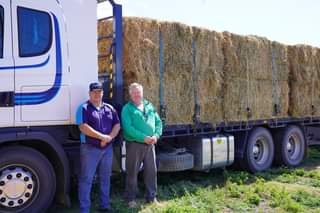 This top quality lucerne hay from Council's Reuse Farm was trucked to farmers in need today after their properties were badly affected by recent flooding on the NSW Mid-North Coast.
At last month's Council
meeting Councillor Galletly put forward a motion to provide the goodwill gesture and it was unanimously supported.
A big thank you to local livestock transporter Peter Kratz who kindly donated his time and truck to deliver the hay to areas around Telegraph Point.
Click here to view the original post.